Technology has changed almost everything about the way we live and work. As we continue to find ways to thrive in today's digital economy, it's more important than ever to identify the best ways to use technology to meet evolving consumer and industry demands. Discovering (and implementing) those solutions is a major focus for IT leaders at this year's Gartner Symposium/ITxpo—and to help you get the IT-focused information you need leading up to the event, we're excited to unveil a new online hub that we hope will help you as you not only prepare for the upcoming conference, but also map out your digital strategy.
This year's Symposium/ITxpo is all about helping CIOs and senior IT executives "learn how to realize, build and optimize digital opportunities, move digital business from theory to practice and evolve their own IT leadership to become indispensable in the new digital business world," according to Gartner. With keynote speakers that include Microsoft's Satya Nadella and Apple, Inc. co-founder Steve Wozniak (among others), not to mention an agenda packed with presentations, discussions and networking opportunities, there's no denying that this year's symposium is an invaluable source for IT insight, best practices and next steps.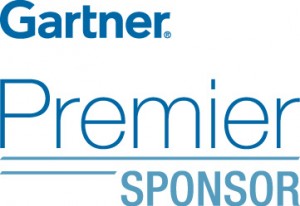 As a premier sponsor of the symposium, we're excited to be at the center of these discussions. And as we prepare for the show, we thought it might be helpful to create an online hub that not only offers information about the event and our participation, but also more generalized, IT-focused content designed to help CIOs and IT leaders navigate the many challenges of the digital economy.
Head over to our hub and take a look around. Be sure to stop back by in the coming weeks, too, as we add more content about pressing IT issues, why a mobility strategy is a business imperative and other resources designed to help you keep up with an incredible pace of change and maintain your competitive advantage.
As we continue to populate the hub, we'd love to hear more from you about the industry issues that matter most. If you're in the IT space, what sort of technology challenges or opportunities are at the top of your priority list?